Trader's Hang On like I have prepared you for because you haven't seen anything yet. SOLD! YAH KNOW? sorry. I will add during day this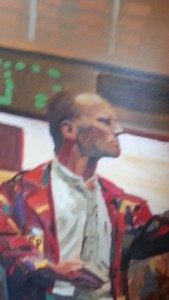 This is the time the way funds are setting up.
NOTES- OLS 124.22,,,,,124.26, SMALL BUT 24.17 LAST
WE ARE AT CRITICAL LEVELS IN TOO MANY THINGS NOW. YOU SHOULD HAVE YOUR LEVELS WRITTEN DOWN ON YOUR TRADING CARD by now.Gold!!! ticks over.
h
Crude- As we can see this ol buy level and I posted 2 different sets, one from CBOT, $4700, this one from Home. $4730.
Worst case off <30 cents yest as this buy OLB strategy was suggested Monday, maybe Sunday pm.
Enough comment, sell your $47.00, 47.30 long crude 1st time up 49.04, or 49.30-ish although
I did say take out last weeks low, print an OL buy

and reverse up on week. Great trade idea so far. This is a mindfuck to these funds, massive short wheat, again. Wanna bet next week in wheat? I GOT AN OLIVE,
I have to throw this in. Snicker but totally serious.
I think possibility crude roars back by next Friday, 3.31 MTM ? mk to mkt. funds long? I do not know, just good color.
Qtr end coming up. I say strap it on.
Like big pic, $52? where ever. If it is going to turn and you have a feel.
Best,